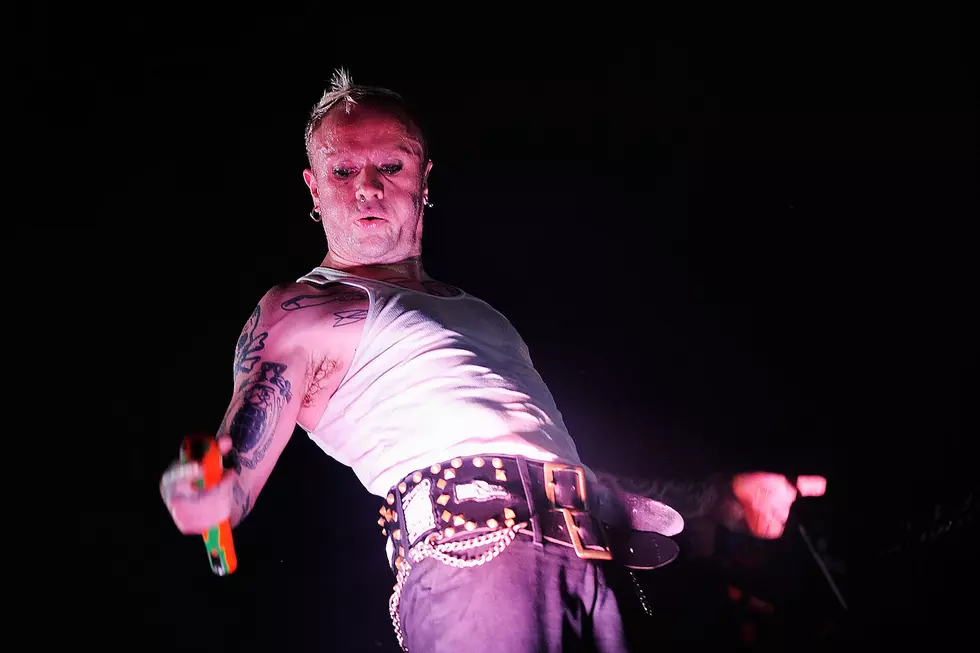 The Prodigy's Keith Flint Inspired This Amazing Christmas Light Show
Stefan Gosatti, Getty Images
Christmas displays are one of the best parts of the holiday season. One homeowner in Essex, England decided to pay tribute to The Prodigy's Keith Flint this year with an incredible Christmas light show.
According to Essex Live, the property belongs to Rik Burt, who lives on Nayling Road in the Braintree area of Essex. The town has become a very popular location for extravagant holiday displays in recent years, and is also where The Prodigy formed in 1990. The late frontman died in April of this year when he took his life in his home.
The three hour-long light show consists of over 3,000 lights that sync with two different music sets, spaced 30 minutes apart from each other. The performance features songs by The Prodigy, including "Omen," the Game of Thrones theme song and "Be Prepared" from The Lion King. Watch a video below.
Visitors can see the magic every night of December, up into the first week of January. Burt spent countless hours on the display using an online software, which allowed him to program the music to the light bulbs, and his 14 year-old neighbor mixed the music for it.
"I'm into my metal mainly, but The Prodigy bridged the divide between the genres really well," Burt said. "I saw them live but it was very surreal when we heard he was gone. We are hoping the one of the members of the band might see."
Burt also hopes the display will encourage people to donate to Farleigh Hospice, which provided end-of-life care to his Nan until she passed away earlier this year in February. There is a bucket outside of his home to collect any donations passers are willing to give, and online donations can be made here.
"My fascination with Christmas stuff comes from her and my granddad," Burt added of the charity. "They used to be into decorations and I picked up the bug from them. This is a nod to them."
See The Prodigy Mix Christmas Light Display
Rockers We've Lost in 2019