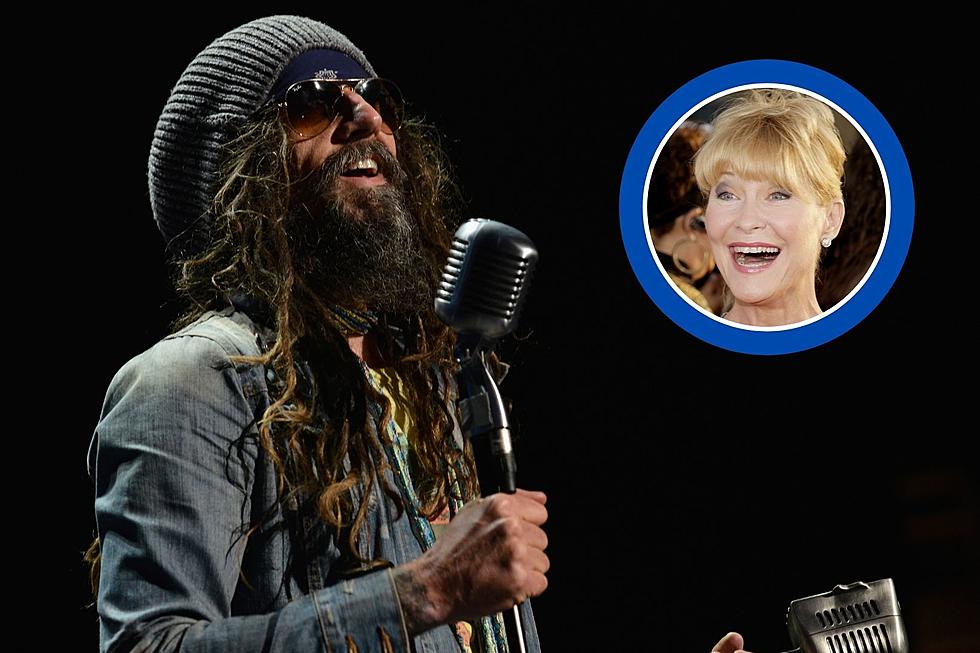 Rob Zombie Casts 'E.T.' Actress in 'The Munsters'
Duane Prokop, Getty Images / Kevin Winter, Getty Images
Rob Zombie keeps adding to the cast of his reboot of The Munsters and has just welcomed actress Dee Wallace, who's known for her roles in E.T. and Cujo.
Rob Zombie loves to give us updates and first looks from the set of The Munsters, from the characters to building the sets themselves. One of his latest Instagram postings was a Munsters advertisement for an in-world show called Good Morning Transylvania.
"ATTENTION! MUNSTERS CASTING NEWS! Our food friend DEE WALLACE has joined the cast of THE MUNSTERS!," says Zombie. The announcement reveals that Dee Wallace will be the voice of Good Morning Transylvania, which is described as "Transylvania's 2nd favorite morning show...soon slipping to 3rd if they don't update their format."
The Munsters director also says this in his announcement about the new cast member, "Dee is a Zombie regular appearing in Halloween, The Haunted World of El Superbeasto, The Lords of Salem and most recently 3 From Hell."
Zombie was announced as the director of the movie in June 2021 and has built a full neighborhood set while filming. He recently praised actors Daniel Roebuck, Sheri Moon Zombie, and Jeff Daniel Phillips who have been cast as Grandpa, Lily and Herman Munster on social media for their hard work and dedication to their roles. Three hours in makeup, plus 14 hours of shooting, plus an hour of clean up, plus a drive back to the hotel doesn't make for much time to relax before returning to the set the following day. "Cheers to these three for always bringing the thunder," Zombie wrote on his Instagram about the actors.
You can see his announcement about the new cast member, Dee Wallace below.
23 Actors Who Transformed Into Real-life Rockstars for Movies