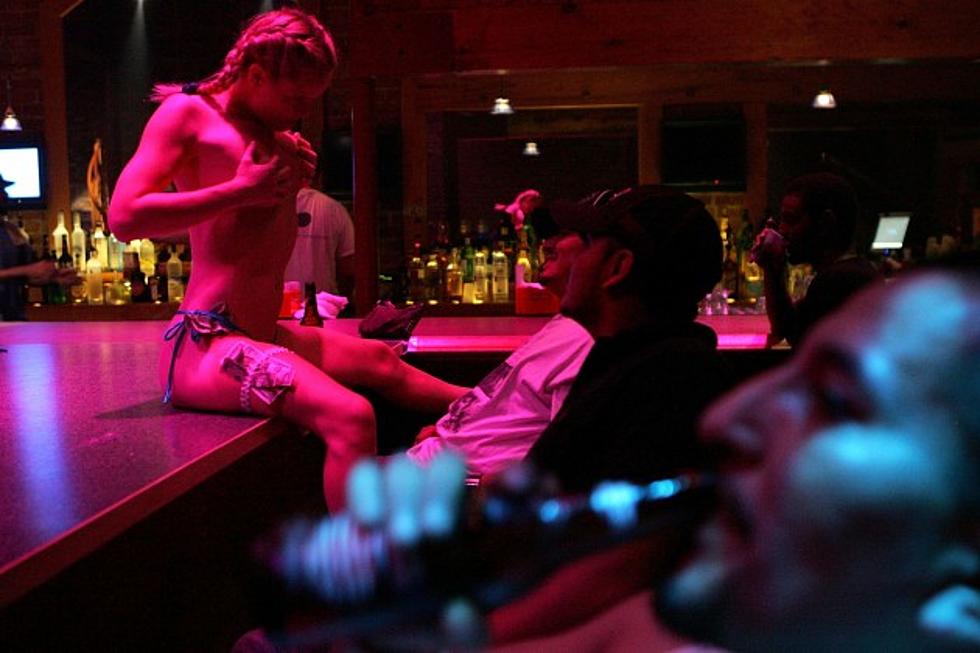 Strippers Banned From, Well, Stripping
Justin Sullivan, Getty Images
A ban on stripping has been placed on girls at an Australian strip club ever since liquor and gaming officials revoked the establishment's permit in lieu of a tax debt of nearly $1 million. 
Without a permit, dancers working at Players Showgirls are now being forced to keep their performances PG-13 by not getting completely buck-naked for their clientele. However, that has many customers ticked off because they say the club is still charging a fully nude rate ($60) for their lap dances even though the girls are not even coming close to taking it all off.
According to a spokesperson for the Office of Liquor and Gaming, the reason is because without an adult entertainment permit the strippers at Players are no longer legally allowed to show off their muff for money – or for free, for that matter.
And from the sound of it, that muff is being watched, just not by the paying customers. OLGR has reportedly provided assistance to representatives of the licensee of Players to help them ensure that entertainment conducted at the premises is not of a nature that requires an adult entertainment permit.
To make things worse, customers have started filing complaints with the Office of Fair Trading making accusations that Players is falsely advertising a room full of snatch that they never get to see. That could mean even more trouble for the club that recently found out they owed approximately $500,000 more in back taxes than originally anticipated.
Liquor and gaming officials say that a new application for an adult entertainment permit is currently on the table for consideration. Representatives from Players Showgirls say they hope they can soon get back to their dance with no pants philosophy.