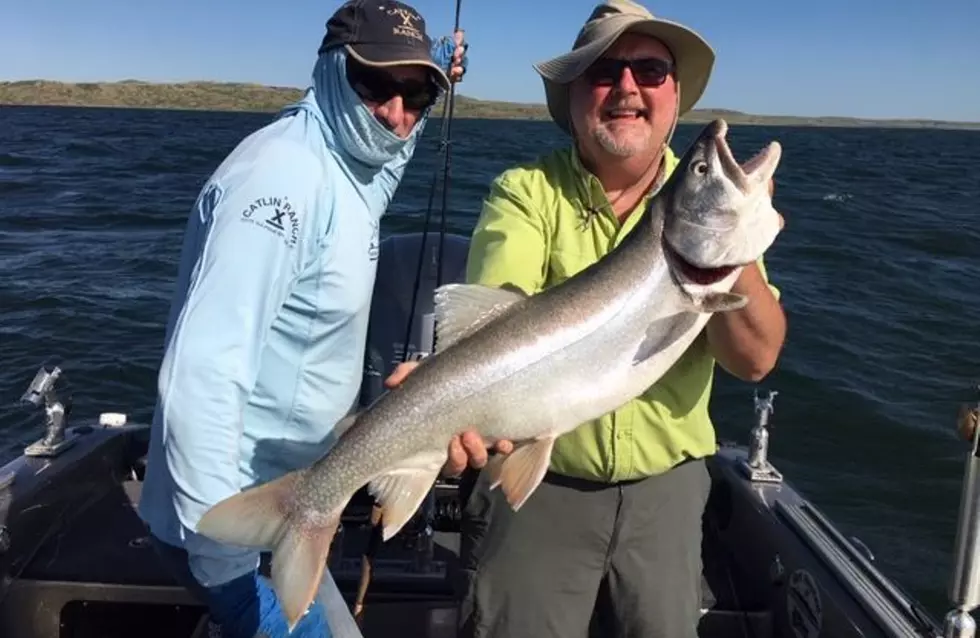 There's a $10,000 Fish Swimming Around in Flathead Lake
Image courtesy of Montana Outdoor Radio Show
This tournament's format is so unique in that it provides almost anyone an opportunity  to be a winner of some sort almost anytime.
Most fishing tournaments in Montana are over a one or two day span. But not the annual spring Mack Days lake trout fishing tourney, returning to Flathead Lake starting March 19. You can join the fun right up until the last day of the event and still have a chance to leave with some big cash. Thousands of fish are caught every spring and fall during Mack Days, so you know they're in there.
Mack Days runs every Friday, Saturday and Sunday through May 16. Tuesdays, Wednesdays and Thursdays are bonus days for tagged fish only. And there are some nice prices on those tags, with values of $100 up to $10,000. Up to $225,000 in cash and prizes are available. There are also bonus dollars for anglers who turn in more than 10 fish.
Tournament participants are helping to restore a balance in Flathead Lake by reducing non-native lake trout and helping to increase native bull trout and westslope cutthroat trout.
Fish as little or as much as your schedule allows. Mack Days entries are taken until the last day of the event. And all it takes is one fish to win.  And while it is a lot of water to cover looking for the highest-dollar fish with the $10,000 tag, it has been done, as recently as last year.
Mack Days is sponsored by the confederated Salish and Kootenai Tribes. You can get more tournament information and entry forms here. And remember, there are no entry feels.
Good luck participants!
LOOK: 50 photos of American life in 2020