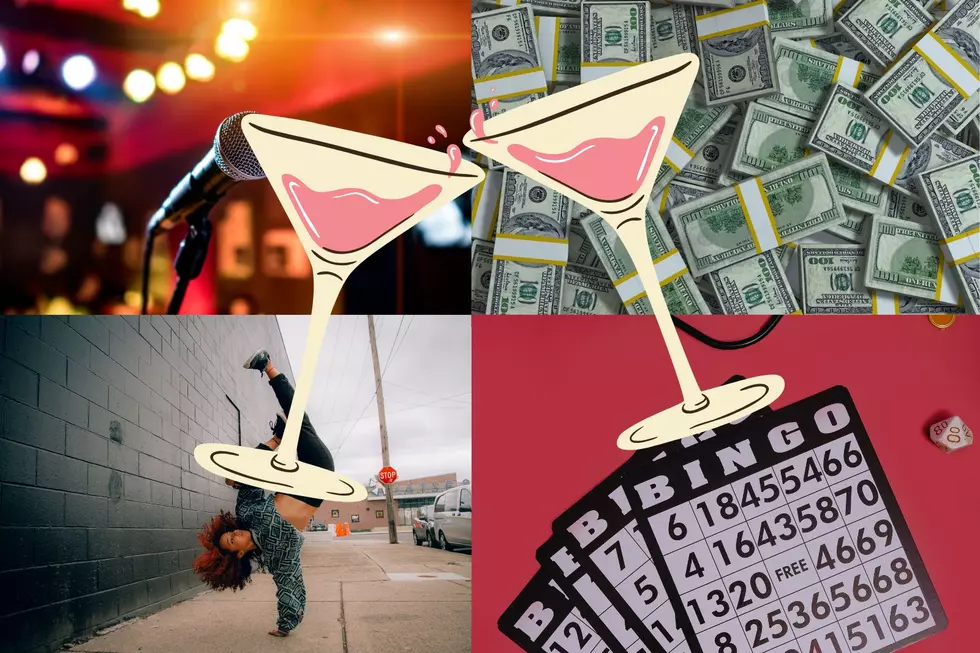 Wednesday In Missoula Is The New Saturday. So Many Awesome Events
canva
Let's face it. Getting out and about in a cold Montana can be a bit tough. You might wonder, "Is there anything even going on Wednesdays to get me out of the house"? The answer is yes.
I was under about 3 blankets on a full-on Netflix binge the other day when I realized I hadn't left the house in at least a day in a half.  Even if I was to get motivated to go out, was there anything going on? To my surprise, winter in Missoula is still very busy with a super fun nightlife filled with bar bingo, trivia, dance lessons, and more. So let's get off the couch and get mingling with these events.
Bar Trivia: Every Wednesday night you can hit up one of Missoula's favorite new speakeasies, "Stave & Hoop".  They host one of the more popular trivia nights because it's hosted by Lando (if you don't know Lando, I can't help you here). It's a local favorite trivia night with great service and drinks specials. Get there early and grab a seat before it fills up. The fun starts at 7 pm.
Just down the road at another newer Missoula business, Cranky Sams also hosts a weekly trivia night on Wednesdays. The contest kicks off there at 7 pm.
Karaoke: While I've never done it, I'm always down to watch some slightly inebriated, middle-aged woman try and sing "What's Up" from 4 Non-Blondes, and so should you. The Eagles Lodge gets this rocking every Wednesday starting at 7 pm.
If you're looking for a bit of a "younger vibe" you can check out the Badlander downtown. They open the mic around 9 pm.
Bingo: Have you ever played beer bingo? It's super fun, and cheap. At our local Meagher Bar, KC from our own 96.3 The Blaze hosts a super fun and somewhat adult-themed bingo night with big cash prizes and amazing drink specials. This party happens every Wednesday and kicks off around 8 pm. This is another one that you need to get in early and grab a seat because it fills up very fast.
Dancing: This is more for people with two left feet that want to learn to dance. Do you want to learn Hip-Hop dance? You're in luck. Every Wednesday at the Roots Acro Sports Center they hold an adult Hip-Hop instruction class from 8-9 pm. No reservation is needed, just drop in. The cost is $15
On the other dance spectrum, you can learn country and country line dance at one of Missoula's favorite bars, The Sunrise Saloon. Every Wednesday they offer line, country swing, two-step, and other dance variety lessons. After you get your feet under you, stay for a cocktail and showcase your new dance moves. A $5 donation is suggested.
Now you have no reason to hunker down on a cold Missoula Wednesday night. Get out there and have some fun!
Missoula Pride Parade 2022