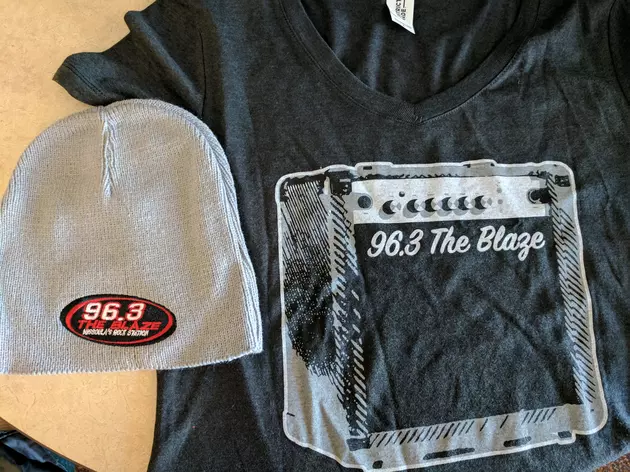 Win Mastodon Tickets and Limited Edition Blaze Gear
Photo by Angel
Check out the sick new design of our limited edition Blaze gear!
Listen for the "cue to call," it's a bit of a Mastodon/Eagles of Death Metal mash up sounding thingy, but you'll know when it's time, we promise. Caller number 6 will get the choice of a new Blaze t-shirt or a beanie and will have their name entered into a drawing for Blaze Birthday Bash tickets and passes to meet Mastodon.
The shirt seen here is the ladies cut, but we do have men's sizes as well. Kinda looks like it needs an iron, huh? Keep an ear out, good luck!