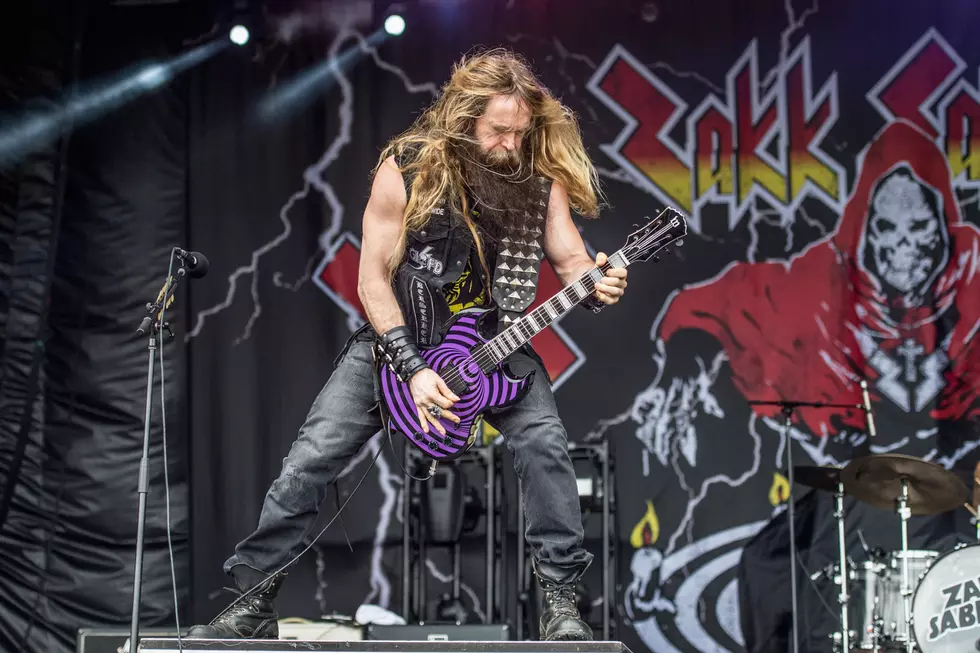 Zakk Wylde on His Surprising First Musical Inspiration
Amy Harris for Loudwire
Zakk Wylde is one of metal's most iconic guitarists, but his fans know that he has a softer side: he's also a great piano player and balladeer. Sammy Hagar interviewed Wylde for his TV show Rock & Roll Road Trip, and noted, "You have this mellow side to you. You sit down at a piano and sing beautiful love songs. Do you prefer doing that?"
Wylde said, "The first musical moment I remember as a kid—like just getting chills and [feeling] the power of music—[was]  seeing Elton John on The Sonny And Cher Show, doing 'Lucy In The Sky With Diamonds,'" Wylde explains. "I was just completely floored by that."
A few years later, he got into metal. Wylde recalls, "I think it was when I was like 11 or so… one of my buddies, Tommy, drew a skull… with a lightning bolt going through it, and it said 'Black Sabbath 666' or whatever. I was like, 'What is that?' and he just goes, 'Oh, it's a band my brother listens to.' [I was] beyond terrified. But then I kept listening to it and listening to it, and then just loved it."
Little did he know that he'd be playing Black Sabbath's songs a few years later with that band's singer, when he joined Ozzy Osbourne's band in 1987. He's played with the frontman on and off over the years, and he's back in the band now for Ozzy's farewell tour). In 2014, he formed his own Sabbath tribute band, Zakk Sabbath.
Watch the interview below, and catch the entire episode of Rock & Roll Road Trip Sunday night June 17 at 9 pm ET/ 6 pm PT on AXS TV.
2018's Best Metal Albums… So Far