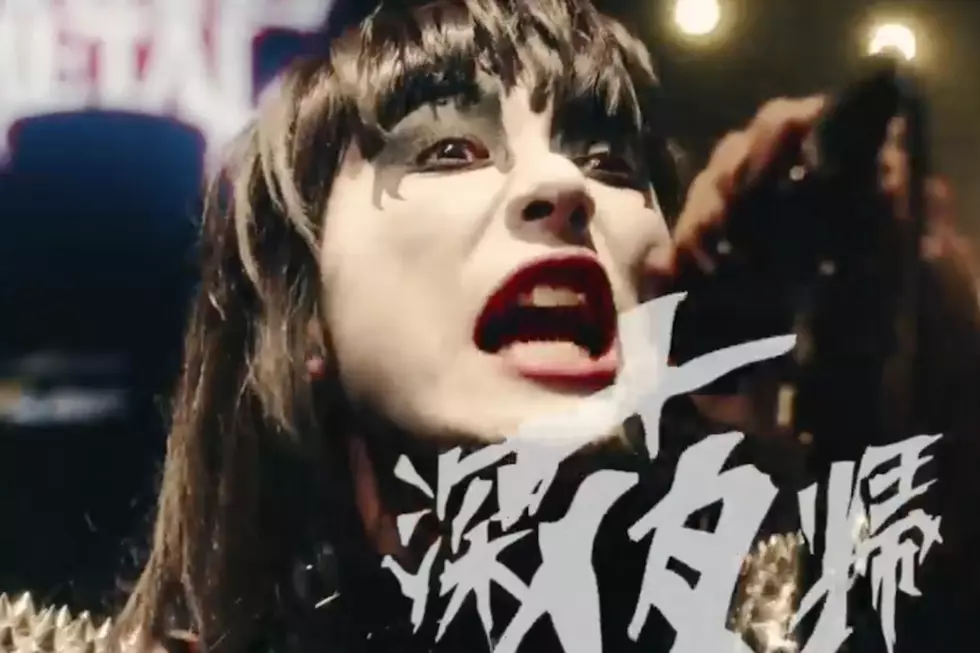 Babymetal Parodied in Hilarious Japanese Hot Chocolate Commercials
Van Houten
Babymetal are gigantic all around the world, but these new Japanese hot chocolate commercials have shown exactly how the teen pop/metal phenoms have permeated their home country's culture. Three ads for Van Houten hot chocolate have surfaced on Facebook, where Babymetal are parodied by a frustrated mother and her band, Mamametal.
The commercials deal with everyday plights of the ordinary mother, like phones ringing off the hook, cooking pots boiling over and kids refusing to get up for school. The mother's frustration is eventually unleashed in metal form, fronting a band while wearing corpse paint.
The fact that not one, but three, hot chocolate commercials were made with metal themes is awesome to see, but the Babymetal parody is what really makes it stand out. It's a subtle piece of the commercials, but in each one, you can clearly see a 'Mamametal' banner behind the band using the same font and style of Babymetal's logo. It should also be noted that Babymetal's breakout track from their debut album was the unapologetically catchy "Gimme Chocolate!!"
The band in the Van Houten ads isn't playing Babymetal's fusion of J-pop and metal, but the commercials' tip of the hat to the Japanese act is sure to please the Fox God. Meanwhile, Babymetal's rabid fan base is patiently waiting for the band's third studio album, which could blast them to further superstardom.
Check out the Van Houten commercials in the Facebook video above.
See Babymetal in the 50 Most Important Metal Bands in the 21st Century
Babymetal Play 'Wikipedia: Fact or Fiction?'