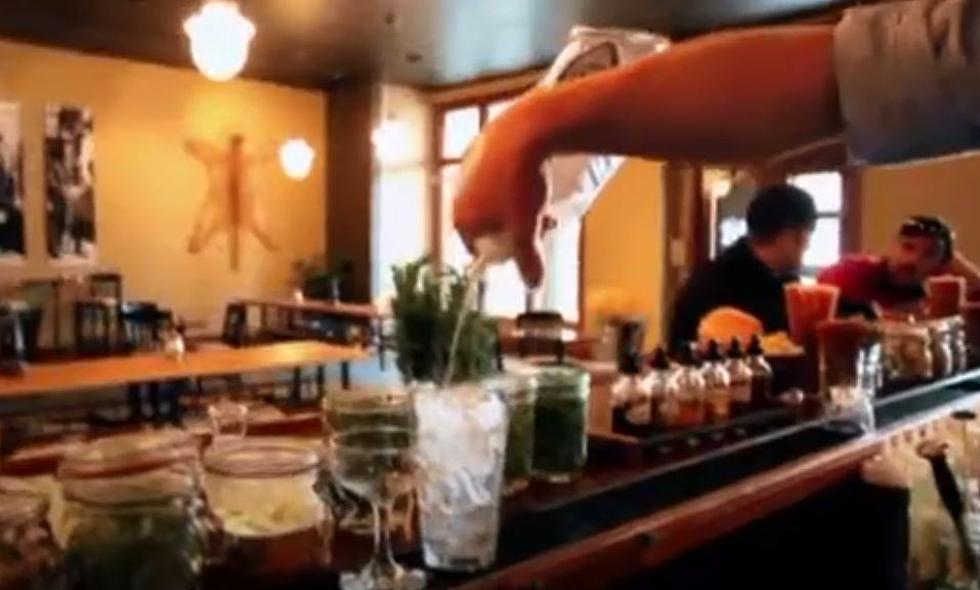 Hilarious Video Shows Behind the Scenes at Montgomery Distillery
Montgomery distillery via YouTube
It is safe to say that there are just as many breweries in Montana as there are churches and casinos. Breweries have been popping up all over Montana in the past 20-30 years. Montana is definitely on the map for beer lovers. But, what about people who love booze? Montana's seemingly endless supply of fresh grains and other ingredients involved in distilling make the state a great place for booze. Distilling companies have also been popping up around the state. Maybe not as quickly as breweries, but the number seems to increase fairly steadily.
One of those distilleries has been pumping out booze in downtown Missoula for some time now. These bartenders have been hooking up some of your favorite cocktails using nothing but the finest ingredients and fresh fruits and vegetables. Not to mention some of the distillery's very own spirits.
A few years back, the crew at Montgomery Distillery filmed a short film featuring a behind-the-scenes look at the staff and distillery. This 80s-style spoof documentary is well written. So much so, that I would dare to compare it to an episode of "The Office." In fact, it is just as good as an episode of "The Office." I cannot get enough of the characters like "Hawkeye the Blind Taste Tester"  as well as the "Michael Scott style" performance from Ryan Montgomery.
Watch as the staff attempts to not fart during yoga, and brainstorm dirty names for new cocktails all while Ryan Montgomery tries to think of a title for the bartenders that doesn't sound inappropriate.
20 Montana Distilleries You Have to Visit
The Montana distillery scene is certainly taking off, and with the access to local ingredients, you can feel good about supporting these establishments all across the state. Here are 20 distilleries that are worth a visit.
Missoula Lard Butt 1k
Missoula's Lard Butt 1k, 2022, a glorious day for doughnuts and costumes.