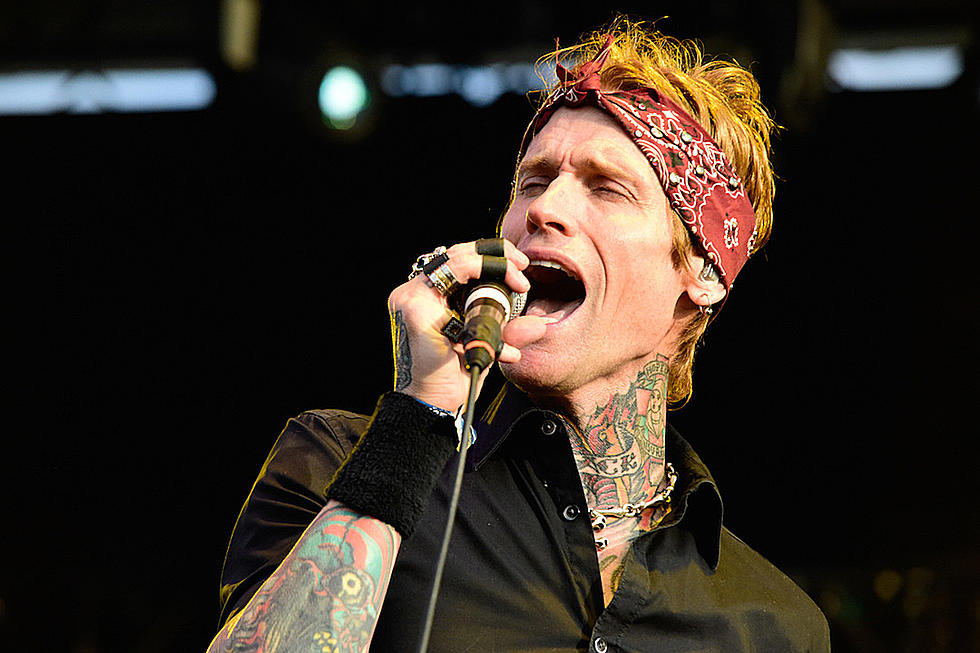 Josh Todd Recorded Buckcherry's 'Crazy Bitch' on His Mom's Answering Machine
Evil Robb Photography
Answering machines are definitely a tool of the past, but they were often entertaining to use during their heyday. You could prank people, leave a completely normal message or even get yourself in trouble if you didn't realize it was recording. Buckcherry's Josh Todd used the device to his advantage when he came up with the chorus for the notorious "Crazy Bitch" — he recorded it on his mother's machine.
"[We] had no idea it was going to have the impact that it did. It sat around for, like three years," Todd told Vegas Rocks!. He goes on to explain that the inspiration for the song came about when Paris Hilton's intimate home videos surfaced on the Internet.
"Then I started reminiscing about my youth, and I had a lot of crazy girls that I had met when I was younger. I just started singing [the] chorus of 'Crazy Bitch', and I just wanted to record it," the vocalist explained. "I called my mom to record it on her [answering] machine so I wouldn't forget it. I just said, 'Don't erase this — I want to remember it. We'll talk about it later.'"
Imagine how mortified his mother must have been when she played the message back.
Watch the full interview below.
Buckcherry are currently taking a break from touring in support of their latest album Warpaint, but will hit the road again in September. See the dates here.
Buckcherry's Josh Todd Speaks With Vegas Rocks!
50 Rock Songs That Defined 1999