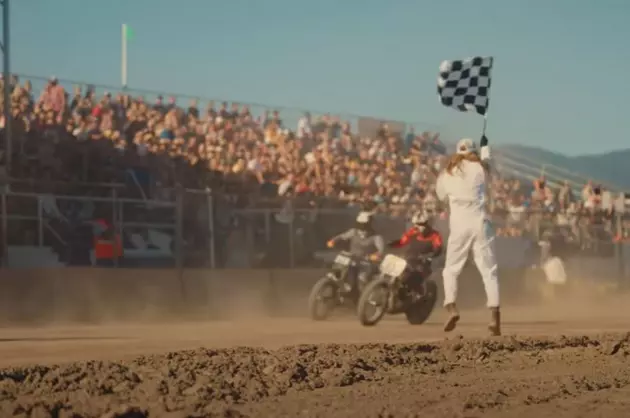 LORDS OF DIRT: Flat Track Racing Returns to Western Montana Fair
White's Boots/YouTube
It is FAIR WEEK in Missoula. Just the smell surrounding the fairgrounds brings back so many fond memories of summertime. The smell of funnel cakes cooking in hot oil. The smell of all the 4H livestock. But, how about the smell of high-octane gasoline and exhaust? That is one smell that always would surface near the end of the week. Why? Because the grand finale of the fair typically would include either a demolition derby or even the occasional monster truck. Now, the big energy-fueled event is some extreme flat-track motorcycle racing.
The Lords of Dirt Return to the Western Montana Fair for 2023
According to the Lords of Dirt website
The Lords of Dirt brings together classic flat track motorcycle racing with family entertainment. With an expected crowd of 2,000 Western Montana fairgoers, we hope to build on our successful 2021 and create an annual tradition, uniting racers, motorsports fans, local businesses, and families under the banner of flat-out fun and excitement.
Fun for the whole family. Make your plans NOW to witness some high-speed flat track racing. Not to mention some mind-blowing freestyle moto stunts from some very talented riders.
Get revved up for the most exciting time on earth! Feel the dirt on your face as flat-track racers hug the turns. Watch freestyle motocross riders fly high in the Big Sky. The record-breaking motorsports event, Lords of Dirt with Keith Sayers, returns to the Western Montana Fair for a second year.
Tickets are on sale NOW for the Lords Of Dirt on AUGUST 13TH @ the Western Montana Fair.
Montana, Check Out This Apocalypse Super Truck!
Would you buy this massive truck?
Every Montana/Montana State Player in the NFL For 2023
Wondering where former Bobcat and Griz players are in the NFL? Here are all the players trying to make the NFL this preseason.