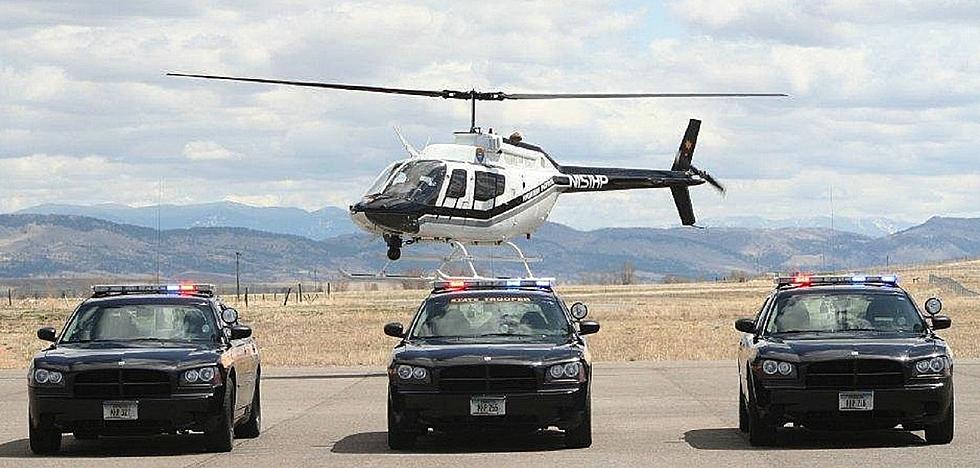 Man Killed in Rollover Crash Thursday Night on I-90 near Huson
Photo courtesy of the Montana Highway Patrol
A western Montana man was killed late Thursday night after he lost control of his vehicle and rolled several times off Interstate 90 near Huson.
Sergeant Jay Nelson, Public Information Officer with the Montana Highway Patrol provided more details to KGVO News.
"Last evening, there was a one vehicle fatality crash on Interstate 90 near mile marker 85, which is near the Huson area involving a lone occupant of the vehicle," said Sergeant Nelson. "The driver failed to negotiate a right hand curve and the vehicle went into the median and then subsequently vaulted once it collided with an interstate crossover which is where emergency vehicles can cross over the interstate. As a result, that lone occupant was ejected from the vehicle, and pronounced deceased at the scene."
Sergeant Nelson said this accident draws attention to safer driving strategies in winter weather.
"Winter is upon us," he said. "We have drastic temperature changes and the road can go from being wet to icy to snow covered. The biggest thing is to have motorists slow down. When they see the speed limit sign, many times people think that's the speed they have to go and it's far from the truth. That's simply the ideal speed for the most ideal conditions."
Nelson said the speeds drivers should travel must match the current weather conditions.
"When it's nice and when there's heavy traffic, the speed limit applies, but when there's ice or rain or snow we have to reduce our speed," he said. "It's not against the law and it's definitely great safety procedures to travel well under the speed limit."
Nelson said the investigation hasn't yet been completed.
"The initial investigation that is ongoing at this time does not indicate that alcohol or drugs are suspected, nor does it indicate that speed was suspected," he said. "But as I explained, what happened in the crash was definitely that a seat belt was not used and the individual was ejected, and when that occurs, the chances of survival are just very limited."
No name will be released until the Missoula County Sheriff and Coroner has identified his family.
LOOK: 100 years of American military history