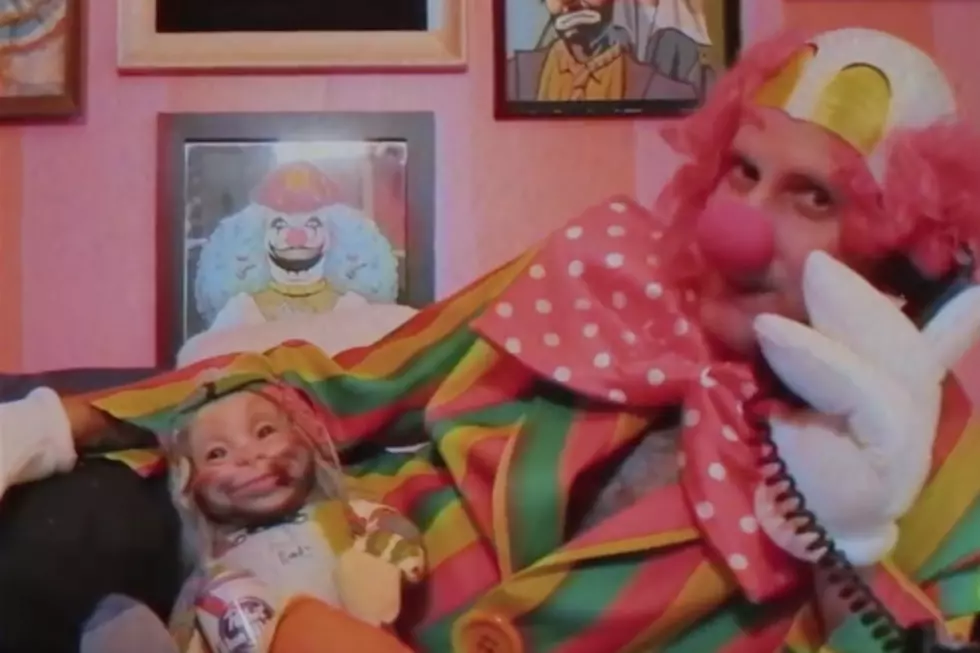 Mastodon Members Parody Phone Sex Ad for Project Pabst Atlanta Festival
YouTube: Pabst Blue Ribbon
Here's the weirdest thing you've seen all week! No, you haven't fallen asleep on the couch, waking in the wee hours of the morning to fuzzy late night ads for intimate phone calls with hot strangers. This is indeed a real commercial in 2016 starring members of Mastodon!
A number of artists who will be hitting the stage at the Atlanta, Ga. edition of the Project Pabst festival have participated in a sizzling teaser in the video above. Styled as a phone sex commercial, Mastodon's Brent Hinds and Brann Dailor (dressed as a clown) are seen lying down in relaxing poses, rubbing their hands along their bodies, taunting others on the line.
The narrator describes the festival as "the ultimate musical fantasy" as "some of the world's most desired artists are standing by waiting to play for you!" She also implores fans to enjoy the arcade "if playing games are your thing" and if you "want to get your funny bone tickled" there's a stage "loaded with standup comics waiting to split you in two!"
Project Pabst will take place this Saturday (Oct. 1) in East Atlanta Village and will feature other acts like NOFX, Run the Jewels, Radioactivity, Titus Andronicus and more in addition to Mastodon. For tickets and more information, head to the festival website.
See Where Mastodon Landed on the Top 50 Metal Bands Who Released Their First Album in the 21st Century
11 Funniest Commercials in Hard Rock + Metal