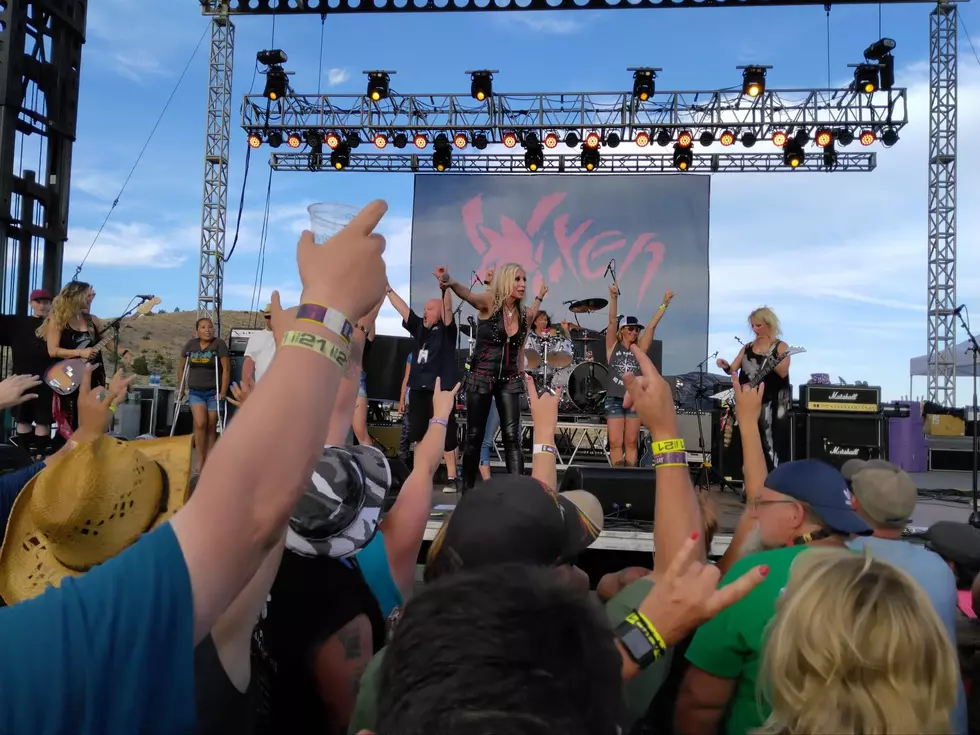 [PHOTOS] Hot Summer Fun at Rockin the Rivers 2022
David Lee/Joe Crain
It was a scorcher for the 21st annual Rockin the Rivers near Three Forks, MT. But, it sure sounded like a lot of fun. 3 days packed full of music and what seemed like a non-stop party. Concert-goers beat the heat mid-day by taking a dip in the river, or enjoying an adult beverage (or 2) at camp. While enjoying the cool evenings rocking out to some of their favorite bands from over 4 decades of music.
What was the lineup for this year's RTR?
2022 LINEUP:
Don Felder of the Eagles
Jefferson Starship
Vixen
Kozmik Dreamzz
First to Eleven
Chain Reaction
Push
Larry Myer
Kenny James Miller Band
Extreme
Buckcherry
Quiet Riot
Stranded By Choice
Jared Stewart
Bistered Earth
2 am Logic
Savvy
3 Miles to Clyde
Daughtry
Scott Stapp of CREED
Dorothy
Limberlost
Big House Project
Dead Fervor
Voice fo Treason
50 Sun
Voodoo Cadillac
How did RTR get its start?
According to the RTR website:
A bunch of old Rockers and Cowboys who got together in 2001 and created a tradition of music at the venue site that would be known in the future as The Bridge. New partners have come, old ones have left but through it all Rockin' the Rivers has remained true to the idea of bringing excellent classic rock to the masses in a 3 day festival format.
Our pals Joe Crain and Dave Lee were there to snap some pics of the bands, as well as some behind-the-scenes pics of what truly makes the 3-day party fun...The Camping.
Check out some of the great pictures from Rockin the Rivers 2022
Great Photos from Rockin the Rivers 2022
10 Biggest Missoula Concerts of the 2000s
10 of the biggest, most exciting concerts to come to Missoula in the 2000s, in no particular order.