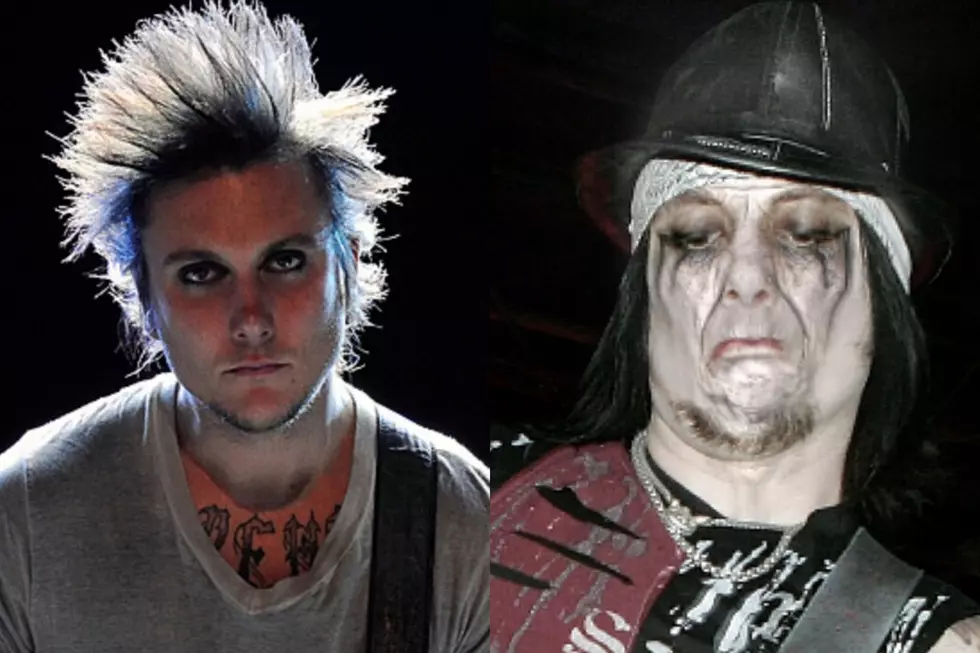 Here's What Your Favorite Rockers Might Look Like at 100 Years Old
Ethan Miller, Getty Images / Getty Images
They say rock keeps you young at heart, so hopefully our favorite rockers will live to see 100! Unfortunately, this is what they may end up looking like.
Thanks to the magic of Oldify, an app you can grab on your smartphone, we're able to look into the future and see into the golden years of these musicians. Long after they've retired from the stage, they'll be prying open their arthritic hands to swallow dozens of life-sustaining prescription pills, which will fight off a myriad of diseases plaguing their near-corpses.
You'll see all your favorites in this loving tribute. Will Gene Simmons' tongue hold up with age? Will Amy Lee remain beautiful as a centenarian? What will Kid Rock look like as Old Man Rock? We've done the aging for you!
Of course, we had to put Keith Richards' picture into Oldify. We aged him to 100 and there was literally no change. We cranked up the dial to 130 years old and there was STILL NO CHANGE. Finally, we gave up at 152 years old and still had to offer a split screen to prove there is a difference… so be sure to click all the way until the end to see it.
Check out what your favorite rockers may look like at 100 years old in the gallery above!
See Your Favorite Rockers With Donald Trump Hair