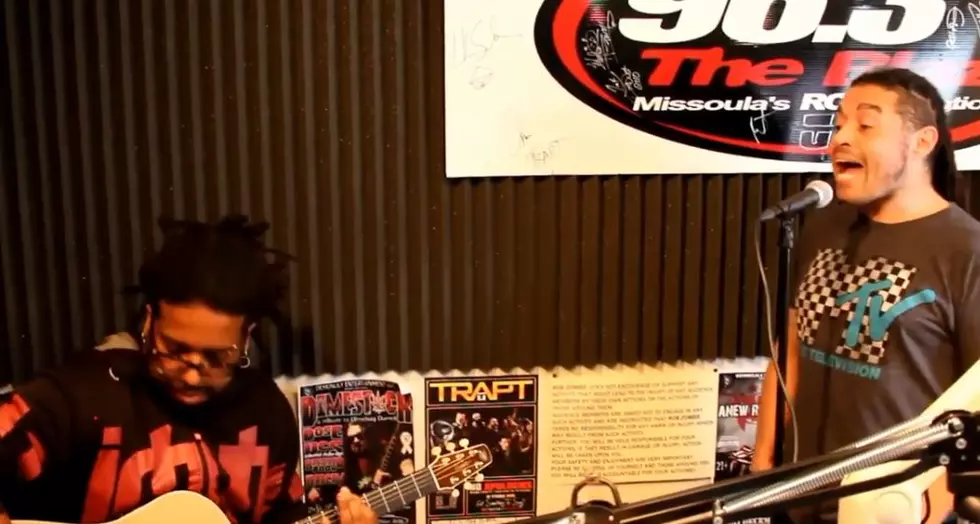 That Time Nonpoint Performed an Acoustic Set in The Blaze Studio
963 THE BLAZE/NONPOINT
It feels like it was only yesterday. But, 6 years have come and went since that day in 2013. The day that Rasheed and Elias of Nonpoint showed up to the 96.3 The Blaze studio for an impromptu acoustic performance. Not only where these guys great to have on the air, their performances were some of the best ever captured LIVE on the air in Missoula.
Watch their acoustic rendition of "Breaking Skin."
Nonpoint also busted out an amazing cover of Bob Marley and "I Shot the Sheriff"
See Nonpoint TONIGHT at the Wilma, with Hellyeah.