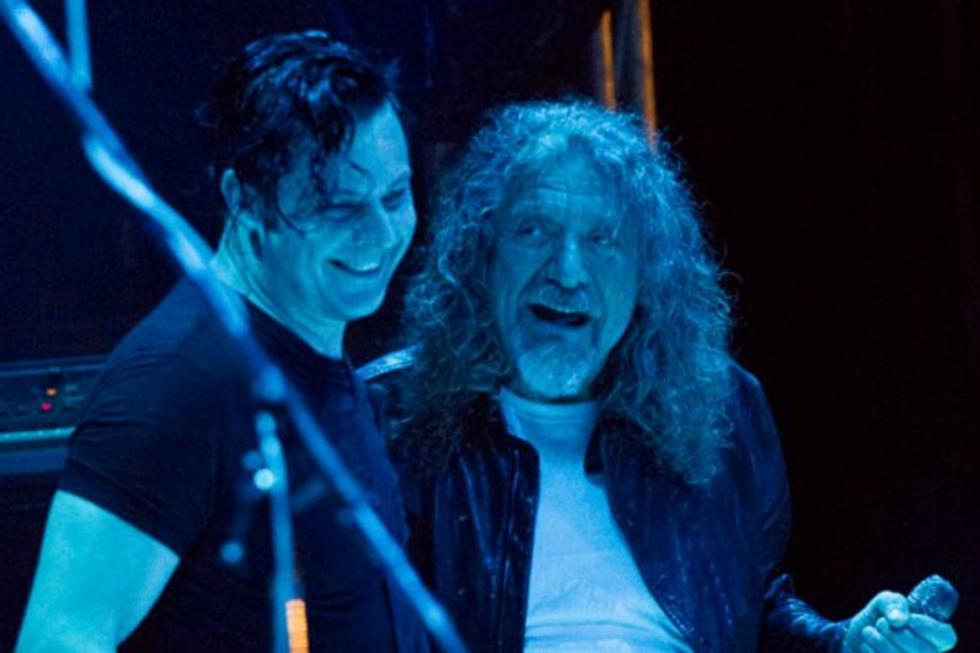 Watch Jack White + Robert Plant Play Led Zeppelin's 'The Lemon Song'
David James Swanson
Somewhere, Jimmy Page would be biting his nails if he wasn't already insanely wealthy and secure with his musical legacy.
During Jack White's performance at Lollapalooza Argentina yesterday (March 21), the ex-White Stripe invited Led Zeppelin singer and golden god Robert Plant onstage to join him for a lively rendition of Zeppelin's "The Lemon Song." White primarily takes Page's guitarist role for the swaggering cut from 1969's Led Zeppelin II until around three minutes in, when White steps to the mic for a brief duet. Check out video below.
While the pairing may seem unexpected, this has actually been a long time coming. During a Facebook chat with fans back in September, Plant first mentioned a desire to work with White. "I love Jack White's buccaneer spirit, and the way he dodges through the musical horizons," Plant said. "I'd be happy to make a single with him." White, of course, owes much of his musical identity to Plant and Led Zeppelin's seamless blend of blues influences with heavier metal.
This might not be a once-in-a-lifetime performance, either. In fact, it might not even be once-in-a-couple-weeks: both White and Plant are set to appear separately at next weekend's Lollapolooza Brasil.
Jack White and Robert Plant -- "The Lemon Song" (Live at Lollapalooza Argentina)