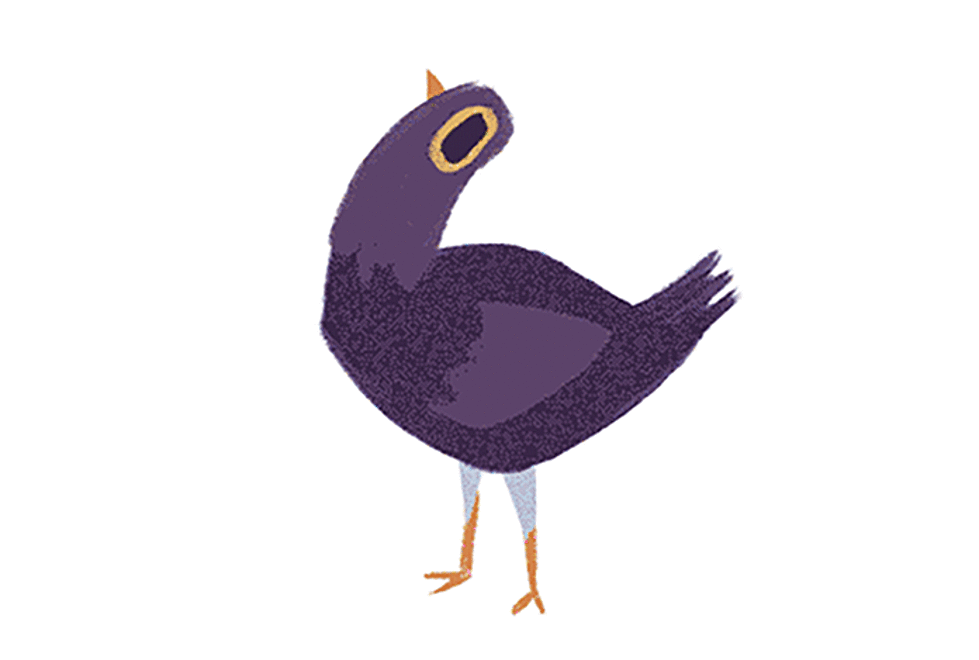 What the Hell Is This Headbanging Pigeon and Why Is it All Over Facebook?
Syd Weller
Have you been running into this pigeon all over Facebook? This headbanging "Trash Dove" has been flooding comments sections, becoming one of the first prominent memes of 2017.
So what the hell is a Trash Dove? Trash Doves are a set of Facebook stickers created by Florida artist Syd Weller. The doves made their debut on Facebook on Jan. 31, including the most popular of the bunch — a headbanging Trash Dove, or, for our purposes, Thrash Dove!
Like pigeons in New York City, the Trash Doves have taken over the internet. The first place the stickers went viral was Thailand, beginning with a music video on the Animals With Paws Facebook page, where it's received 4.3 million views since Feb. 7. The purple dove made its way to English-speaking Facebook by Feb. 11, spamming comments sections ever since. [via Know Your Meme]
People are even starting to cosplay as Trash Doves:
"Pigeons are such strange birds, they have very beautiful mottled, shimmery feathers, but they waddle around and bob their heads and beg for crumbs," Syd Weller recently explained to The Guardian. "They're like beautiful doves, except they eat trash."