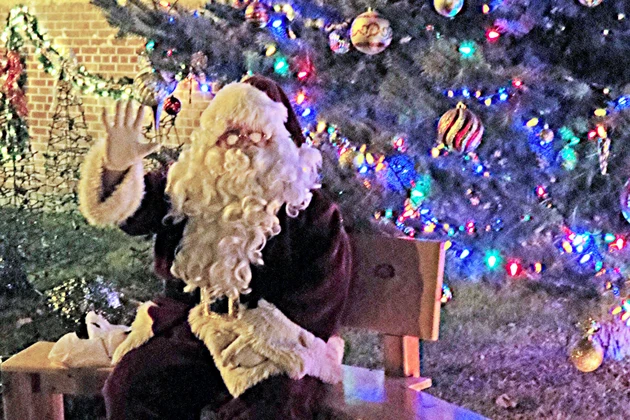 Hamilton Will Light the Community Christmas Tree Friday
Yes, Santa will be at the Hamilton Christmas Tree Lighting Friday. (Steve Fullerton, Townsquare Media)
In the last couple of weeks, volunteers have been hooking up lights in the Hamilton downtown area. The preparation will culminate with the annual Christmas Tree Lighting at 4th and Main Friday evening, November 24, at 6 p.m.
Hamilton Downtown Association volunteers wrapped the Main Street trees on the first three blocks and the Hamilton Volunteer Fire Department hooked up the giant snowflake lights around the downtown street lights last week.
With the help of Bitterroot Tree Service, lights were strung on the community Christmas Tree next to the U.S. Post Office. With ornaments added, the tree is ready to light up the nights starting Friday night during the Christmas Stroll.
And there's a big ol' bench next to the tree. That's where Santa Claus will be situated after the tree is lit. He'll be listening closely to those who want to share their Christmas wishes.
The night wouldn't be complete without the Montana A Cappella Society. They will be caroling downtown between 5 p.m. and 6 p.m. and they'll sing as the tree lighting ceremony takes place.
By the way, the Montana a Cappella Society will have their free Christmas concert at the HHS Performing Arts Center December 16th, with special guest guitarist John Floridis.
Bring the family to Hamilton Friday, with stores open until 8 p.m. every Friday until Christmas. This Friday there will be burning barrels on the street corners with s'more materials available (as long as they last!).
Saturday, November 25, is Small Business Saturday with specials throughout the town.