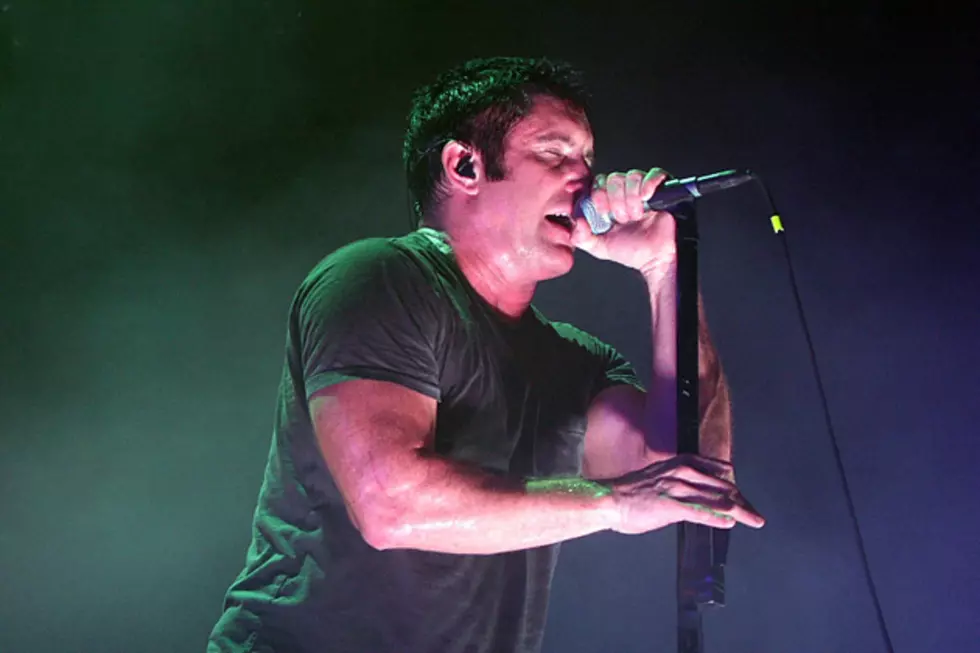 Nine Inch Nails Reveal Beefed Up Touring Lineup
Mary Ouellette, SheWillShootYou.com
Nine Inch Nails will kick off their 'Tension 2013' North American Arena Tour later tonight (Sept. 28) in St. Paul, Minn. As the trek gets underway, the band has added some extra muscle to their touring lineup.
Nine Inch Nails will be joined by two new backing vocalists – Sharlotte Gibson and Lisa Fischer. Gibson sang backup on 'American Idol' and Fischer is a seasoned touring vet who has shared the stage with icons like the Rolling Stones and Tina Turner throughout her career.
In addition to the two new R&B singers, bassist Pino Palladino has signed on for the tour as well. Palladino played on the latest Nine Inch Nail's release 'Hesitation Marks' and has a career spanning over 30-years.
The new touring artists will join Trent Reznor, Alessandro Cortini, Joshua Eustis, Robin Finck, and Ilan Rubin, rounding out the revamped touring lineup.
Reznor posted the rehearsal clip below on Instagram, giving a brief but funky preview of what the new lineup has to offer, sharing "..and then there were eight."
Reznor has already gone on record noting the surprises in store with their new monster stage production set to accompany them on this tour run so fans have a lot to look forward to throughout the jaunt. Check out all of the upcoming Nine Inch Nails tour dates here.
Trent Reznor Posts Nine Inch Nails Rehearsal Clip: