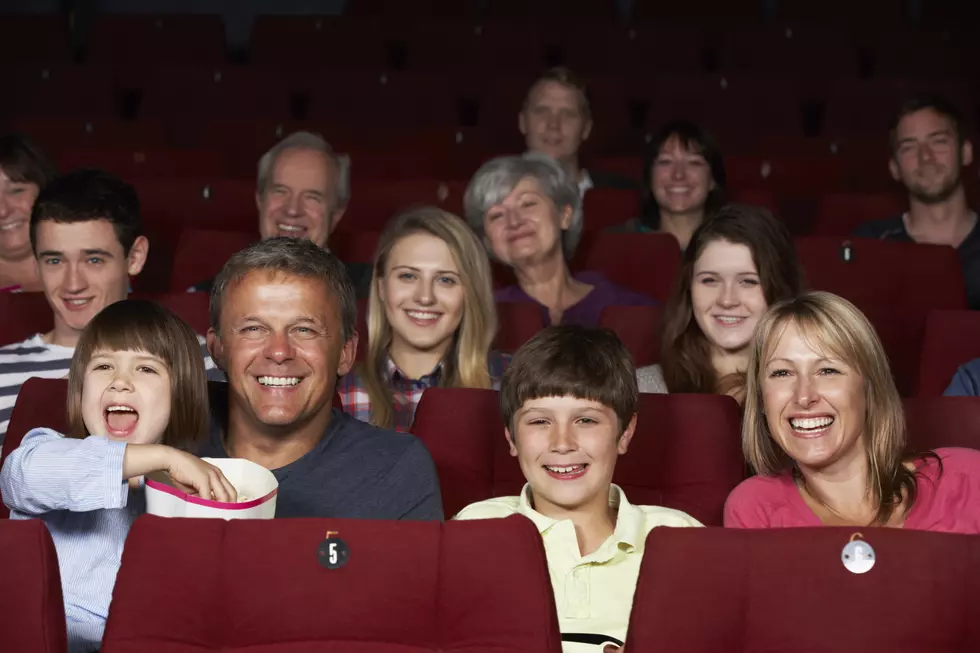 18 Movies to See at Missoula's Roxy Theater in July
monkeybusinessimages/Getty Images
A new month is upon us, and that means a new month of special programming at Missoula's Roxy Theater! Here's a quick rundown of all the cool stuff going on at the theater.
Cinema Springfield: You May Remember Such Films As...
Each week, The Roxy will be showcasing a different film parodied by one of TV's most iconic animated sitcoms. Plus, each film will be followed by a "very special epilogue." Here's what's on deck for July:
Wednesday, July 6th - Cape Fear (1991)
Wednesday, July 13th - Planet of the Apes (1968)
Wednesday, July 20th - Goodfellas
Wednesday, July 27th - Thelma & Louise
Saturday Movie Cults
Every month, the Roxy puts it out to a vote to see which classic cult movies it should play on Saturday nights. Here are your winners for July:
Saturday, July 2nd - Little Miss Sunshine
Saturday, July 9th - The Twilight Saga: Breaking Dawn Part 1
Saturday, July 16th - Labyrinth
Saturday, July 30th - Willow
Movies in the Garden Are Back!
On Saturday, July 16th and Sunday, July 17th, Tim Burton's Ed Wood will be screening in The Roxy Garden.
Everything Else
Here's a rundown of some of the other series throughout the month:
Thursday, July 7th - Deep in the Heart: A Texas Wildlife Story (IWFF Presents)
Friday, July 8th - Flux Gourmet (Midnight Madness)
Saturday, July 9th - Over the Moon (Kiddomatic Presents)
Sunday, July 10th - Irma Vep (Cinema Abroad)
Tuesday, July 12th and 26th - National Theatre Live: Romeo & Juliet (Stage on Screen)
Monday, July 18th - Cat on a Hot Tin Roof on 35mm (Out at the Roxy)
Sunday, July 24th - Bullitt in 35mm (Essential Cinema)
Monday, July 25th - Winter in the Blood (Roxy Book Club)
Thursday, July 28th - Mad God (Persistence in Vision)
If you want details about any of these movies or want to buy tickets, you can head over to The Roxy Theater's website.
35 Concerts We Can't Wait to See in Missoula This Summer
Here's a full rundown of all the major concerts Missoula is looking forward to seeing this summer.
LOOKING BACK: Photos of Missoula and How It's Changed
Check out these photos of how Missoula has changed over the past decade.
20 Montana Distilleries You Have to Visit
The Montana distillery scene is certainly taking off, and with the access to local ingredients, you can feel good about supporting these establishments all across the state. Here are 20 distilleries that are worth a visit.